NGC7000, Wall of North American Nebula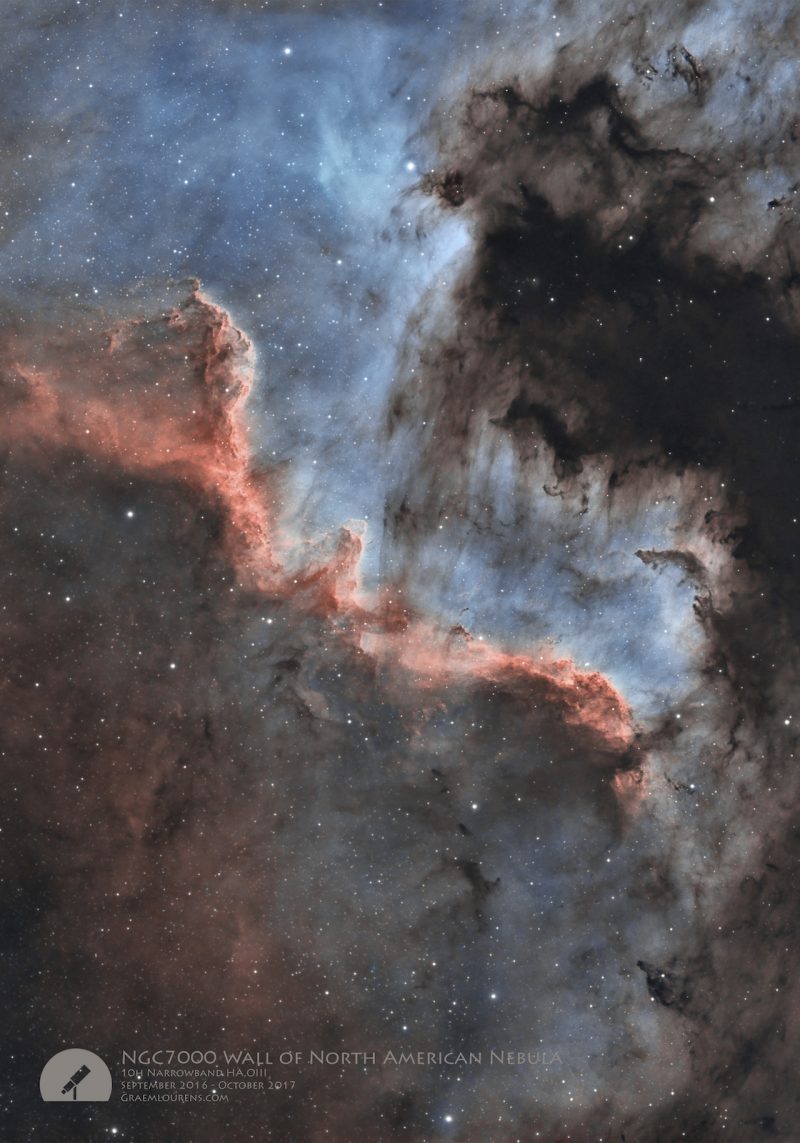 NGC7000, Wall of North American Nebula
---
The North American Nebula is an emission nebula located in the constellation of Cygnus. A close neighbour is Deneb, a very bright star visible to the naked eye. The wall is one of it's most famous aspects resembling the shape of the Gulf of Mexico.
Distance to earth: 1'600 lightyears
Apparent size: 60 arcminutes (2 x the moon)
Imaging time: 10 hours
Equipment:
Mount: SW AZEQ6GT
Telescope: SW Evostar 80ED
Camera: Atik 460EX Mono
Capture information:
Date: September 2016 – October 2017
Total exposure time: 10 hours
Color combination: HA=Red, OIII=Green/Blue
Image data:
20 x 1200s HA
10 x 1200s OIII bin2
The picture is printed on polycanvas, and stretched on a hand made wooden frame of pine.
Price: 500 CHF / 2'000 PLN (all sizes)
Worldwide delivery included (5-10 days)
Maximum size: 100 x 70cm
How to buy
---
---